York Garden Services
Tel: 01904 758743 | Mob: 07900 193657 | Email: info@yorkgardenservices.com
---
York Garden Services will help you to have a fantastic garden all year round, whether you need a completely new one or just help maintain the one you already have. We offer a tailor made service specific to you and your needs, from the complete novice that needs someone to help them out with the basics, through to the keen gardener who just needs that extra help with bigger tasks.
---
For examples of our work please click an image to enlarge: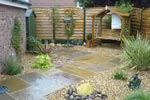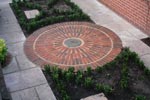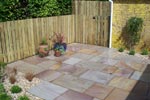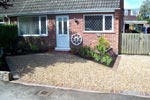 ---
You can have a complete re-design and landscaped garden that is built around how you want to enjoy your outdoor living space. From the small courtyard area to the country estate, with over 18 years experience we will help you to create an area that is perfect for you and how you want to use it. Every project is approached with the same passion no matter the size as we know that you want to most out of your garden. So if you want a garden to entertain friends, an area for the kids to run riot, or somewhere to relax and enjoy a glass of wine, give us a call for your free consultation and quote, we are happy to talk to you about how you can make the most of your garden, or help increase the value of your property.
Our Aim Is To Help You Enjoy Your Garden To The Maximum!
If you already have a fantastic garden, but your finding it too much to keep looking that way our team can come and help you with regular maintenance or less frequent visits. We can take all of the headache and back ache out of keeping your garden looking fantastic. With our service you can do as much or as little as suits your experience and knowledge. We can come in once a year and carry out the pruning and hedge trimming in autumn, spread manure to the beds to make sure the plants have enough nutrients to keep them looking their best, or we can take all of the maintenance on so that you can come home from work and sit back and enjoy the view.
---
York Garden Services, High Court, Sandy Lane, Stockton on the Forest, York YO32 9UT
Web Design York | Country Gardens York